THE JAZZ is a full three bedroom house designed and engineered in New Zealand. It is a cost competitive starter home but comes with high quality fittings, two car garaging, gas water heating and all the things you expect.
Affordable Modular Homes' strategy is to have our architect design an attractive residence which we then have modularised with most of the steel structure manufactured offshore. Kitchens and interior fittings are manufactured in New Zealand and exemplify quality and style.
The property comes with heat pump and stainless appliances, is fully carpeted with high quality vinyl tiling in wet areas.
Exterior construction is colour steel with feature elements to make the property stand out from the crowd.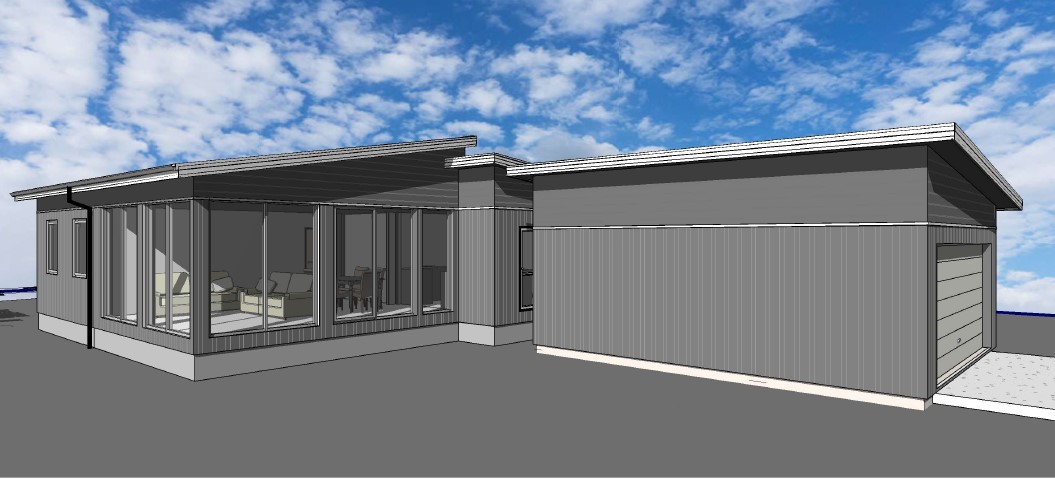 Graphic showing general appearance of the Jazz, our smart three bedroom home.